Welcome to my website!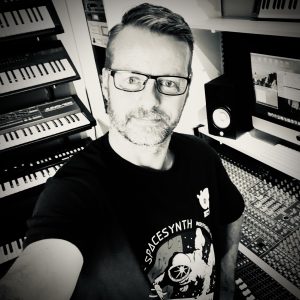 I'm a synthesizer enthusiast from the Netherlands. I mostly like Spacesynth, Italodance and Eurodance music. On this website you can find my synthesizer covers and more information about my music and my synthesizers and drumcomputers.
I try to recreate the classic Spacesynth sound of the 80's and 90's. The tracks by Koto and Laserdance are my favorites. I just  released my fourth Spacesynth album, it is available in the shop and as download on all mayor distributors like iTunes, Spotify, Yandex and Amazon.
If you like my music please follow me on social media or subscribe to my Youtube Channel
Recent releases
click the image for more information
Blog
05/02/2022 Interview Space Dance Radio 
I did on interview for Space Dance Radio, here you can read the transcript of the interview.
1. How would you describe spacesynth style to someone who never heard of it? I would say that it is a mix between Italo disco and more modern trance maybe.. It is an instrumental and very melodic version of Italodisco, with driving basslines and heavy Linndrum beats. ….
Newsletter
Make sure to be informed about new releases and special offers by subscribing to my newsletter below.
You can opt-out anytime you like.