Welcome to my website!
I'm a synthesizer enthusiast from the Netherlands. I mostly like Spacesynth, Italodance and Eurodance music. On this website you can find my synthesizer covers and more information about my music and my synthesizers and drumcomputers.
I try to recreate the classic Spacesynth sound of the 80's and 90's. The tracks by Koto and Laserdance are my favorites. I am about to release my fourth Spacesynth album, it will be available soon in the shop and as download on all mayor distributors like iTunes, Spotify, Yandex and Amazon.
If you like my music please follow me on social media or subscribe to my Youtube Channel 🙂
News
January 22, 2020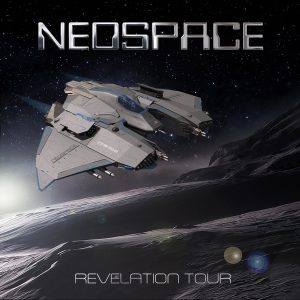 It is almost here… my long awaited new album is in production as we speak. This album is heavily inspired on the old-school Spacesynth albums. I tried to recreate an authentic early nineties sound, and I think it worked out pretty well. I have taken more time to produce this album, and I am absolutely positive that you will like it 🙂
This new album Neospace – Revelation Tour is a limited edition, limited to 100 pieces world wide! You will get a numbered and signed factory made CDr Pro, with a 4 page booklet with vocoder lyrics and extra information.
Make sure to order your copy as soon as possible! YOU KNOW YOU WANT IT!
Pre-sale will start from February the first on Bandcamp and here in the new ChrisvanBuren.com Shop!
(orders will be backordered and distributed from the first of March).
From the first of March the album will also be available as a digital release on iTunes, Spotify, Amazon, Yandex etc etc…
Recent releases
click the image for more information