Welcome to my website!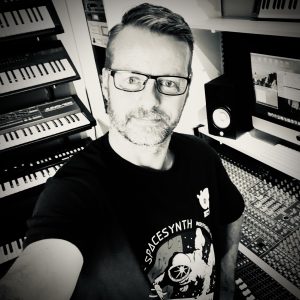 I'm a synthesizer enthusiast from the Netherlands. I mostly like Spacesynth, Italodance and Eurodance music. On this website you can find my synthesizer covers and more information about my music and my synthesizers and drumcomputers.
I try to recreate the classic Spacesynth sound of the 80's and 90's. The tracks by Koto and Laserdance are my favorites. I just  released my fourth Spacesynth album, it is available in the shop and as download on all mayor distributors like iTunes, Spotify, Yandex and Amazon.
If you like my music please follow me on social media or subscribe to my Youtube Channel
Recent releases
click the image for more information
News
Upcoming releases | planned | Label:
Neospace new album – January 2022, CFM Media
Neospace – Neverland (Ultimix), Unknown, ZYX Spacesynth Collection vol.8
Power Machine – Timemachine, January 2022, Hotsound
Blog
21/03/2021 Studio Rebuild 
In the last couple of months it has been a bit quiet with new music releases, I know, I am aware of that. Let me tell you what happened.
In the last couple of years I tried to create a very tidy studio, and decided to reduce the amount of equipment I needed to create my music. I mixed everything "in the box" and sold all my external effects. Also the mixing of the tracks was done all digital, and although the sound was good I missed that analog feel. So I decided that I wanted to be able to mix all my synths and other gear in an analog way. But to be able to do that I needed a big mixing panel.
So I bought a Soundcraft Series Two 32 channel mixing desk….
Newsletter
Make sure to be informed about new releases and special offers by subscribing to my newsletter below.
You can opt-out anytime you like.