Since you are reading this article I assume you have a Korg DVP-1 Vocoder with one or more tact switches that are not functioning properly.
Today I took apart my DVP-1 because the "1" button must be pressed very hard for it to function, and the "2" button didn't work at all anymore. So I decided to look what kind of tact switches were used, and if it would be a common type, just replace them all by new ones. Like I do with all my synthesizers when buttons start to fail on me.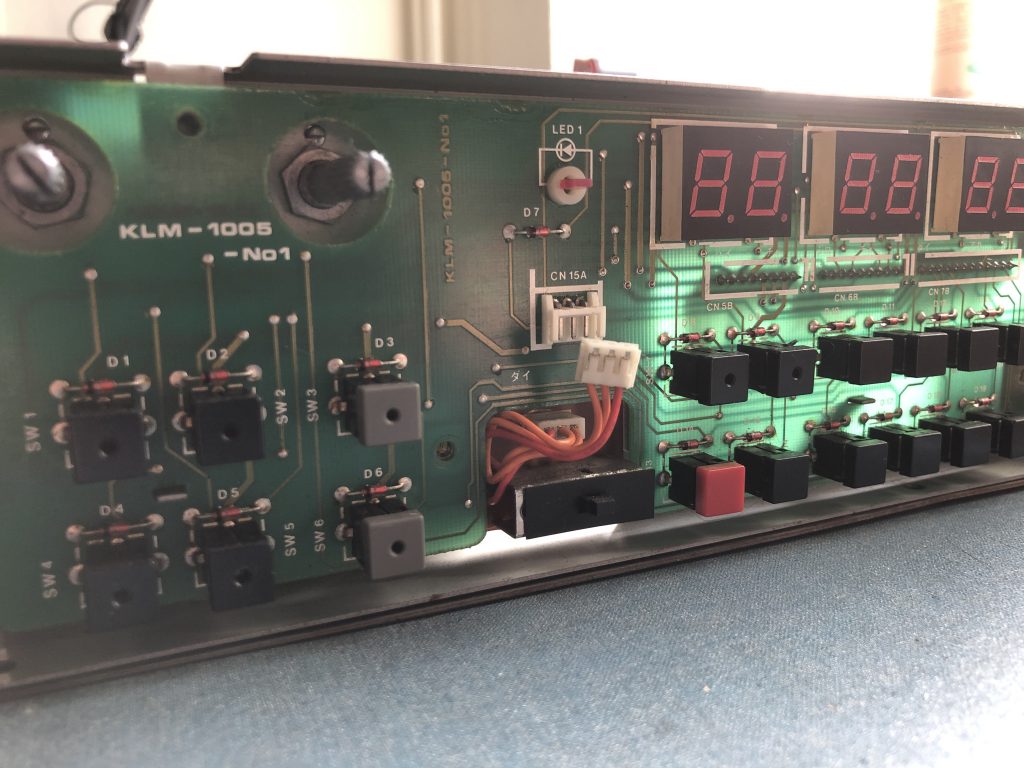 It turns out a tactile switch 8 x 8 x 10,5 mm KEC10010 type was used in the DVP-1 Vocoder. This type is a kind of rare, and a simpel replacement button is not easy to find. The only replacements I could find were "New old-stock" parts on Synth-parts.com for € 4,15 a piece. With 20 buttons to repair this could be an expensive job…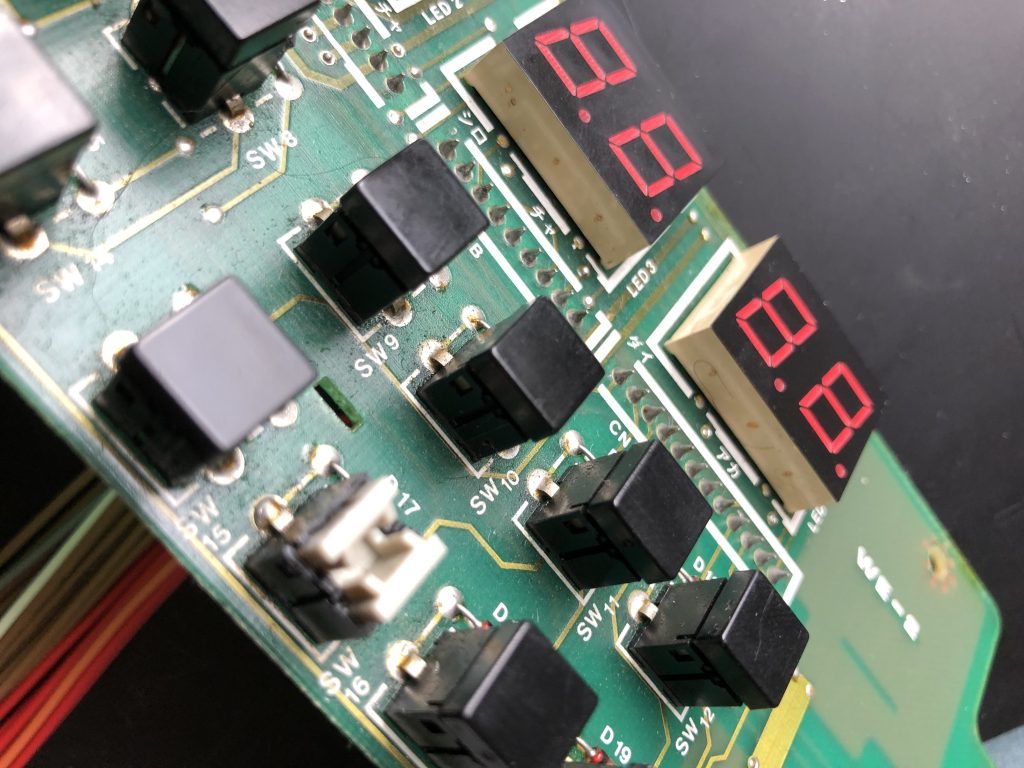 So I tried to take apart one of the tact switches and see if I could repair it. It turns out there is a very little pushbutton with a carbon base inside the switch. From my experience I know I can't do very much with the carbon-type switches but clean it a bit and hope for the best.
Thats when I came to realize that there are also "up" and "down" buttons on the value-editor, right beneath a turning knob with the exact same function…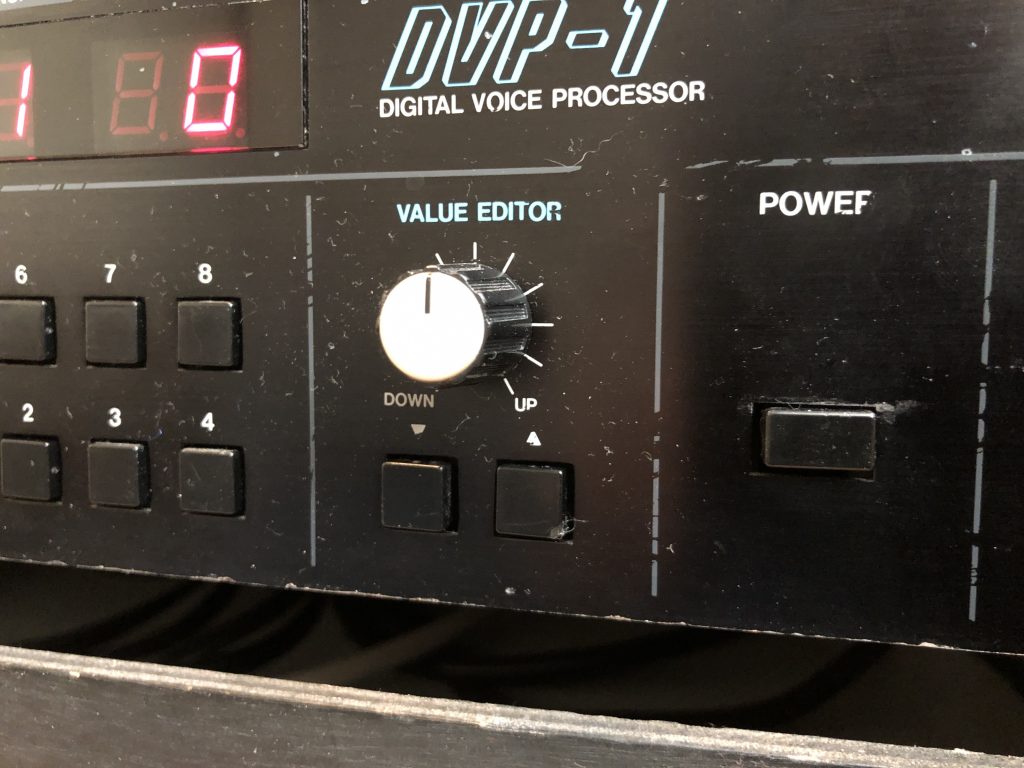 So I could easily replace that switches with my failing "1" and "2" button without even missing them. Because when I edit parameters I use the the turning-knob all the time and never touched the "up" and "down" button anyway.
So when you are looking for an easy fix or cheap work-around, just consider switching this buttons and you are done. In the end of this story it turned out that the button that I cleaned started working again as well.
Product information "tactile switch 8 x 8 x 10,5 mm KEC10010"
tactile switch suitable for model *

Korg DVP-1
Korg EX8000
Korg SDD-2000 und Korg SDD-3000
Roland Fantom X6, X7 und X8
Roland MC307
Korg replacement part no: 37504800Roland replacement part no: 894645
The construction part is not longer built. The old serial number was KEC10010 With that serial number the part was built during the 1980s.

The buttons are firmly soldered to a circuit board. For replacing the button craftsmanship and experience in soldering is required.

(*) Information taken from Synth-parts.com