Guys! I am very proud to announce my new 2018 album release on the 15th of June!
The new album is called "Tierra Del Fuego" and is in Spacesynth style with a touch of modern additions 😉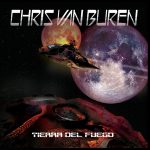 Twelve tracks which some of them have been released on Space Holidays and/or Space Odyssey compilation albums. On this album you will find remastered versions of those tracks, and of course brand new unpublished tracks!
I am pretty sure you will like it!
Official release-date is June 15 2018, and is available on Spotify, Deezer and all those other streaming services and download sites now!
Hardware copies, as in physical CD's, are available and can be ordered at: Discogs and the Shop-page on this website (Paypal only).
All CD's will be autographed by me of course 🙂
I hope you enjoy it as much as I did creating it!